Pattern and Development Information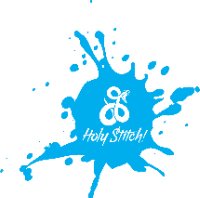 THE GARMENT DEVELOPMENT PROCESS
1. Ideation, Design & Plan
At the start of any development process, we begin with a 1st time consultation or concept design meeting. During this meeting, we'll discuss your brand, ideas and budget in order to create a personalized plan and timeline that suits your project needs. If you are ready to move forward with a full development project, then we go over all design specifications such as specs, sizes and sourcing needs before proceeding.
2. Material Sourcing
After gaining a clear vision of the project needs, our team will help source the best wholesale materials and fabrics such as textiles, notions, hardware and more. All findings from the material sourcing process will be communicated to you before moving on to producing sew samples.
3. Pattern Making
Using AD software, our knowledgeable in-house pattern maker creates the blueprint for your product by drafting and digitizing it. If needed, they can also grade your designs in order to produce standardized sizes for your product. At completion of this step, the pattern is provided for you to use as you wish.
4. Sample Making
Our experienced Sample Makers cut and sew each garment piece by hand in order to give you an initial look at how your designs will look when finished. Once a perfect sample is made, then all patterns are finalized, graded sizes are created accordingly based on fabric widths and handed off to production teams for further work.
5. Fittings/ Adjustments
In order to ensure that your design meets all expectations upon completion, after the first fitting adjustments may be necessary in order for us to achieve perfection with your design – if alterations are not needed then approval is given and we move onto production steps. Any additional changes required beyond what was initially planned will be billed under an 'Al Carte' pricing structure depending on what needs done exactly .
6. Pre-Production
This step concludes the development process by finalizing purchase orders; cut tickets; materials needed; quantities; labeling requirements; packaging needs – all of which are taken care of by our production cutting/sewing teams who take over from there! Furthermore prior knowledge about different types of fabric properties such as breathability or elasticity is key so that an optimal material selection can be made – something our experienced staff always takes into account when selecting materials for projects!
As a non-profit organization that is fiscally sponsored by the AACCC, Holy Stitch! is able to fulfill our social goals and ethos. Our funding comes from donations, grants, and sales on our website, which helps us subsidize our students and provide services at cost or even for free. Our ultimate goal is to create a larger workforce and train a new generation of people to take back control of our supply chains and manufacturing. Each jean we make is a classroom and a job for a youth, and every lesson is a student becoming a teacher. Through this work, we strive to make an impact and difference both inside and out.
Many stores offer off-the-shelf patterns, but holy stitch! takes the process several steps further.
Through the use of CAD software, digital scanning and other artificial intelligence technologies, we have a team of highly skilled pattern veteran makers that custom tailor the designs to the latest products found on the market. the highly experienced team at Holy Stitch! can generate incredibly precise patterns with remarkable accuracy. This ensures that the end result is of a professional standard and will fit perfectly for their customers' needs. Furthermore, this process allows their customers to benefit from faster delivery and fewer waste materials which are confidentially disposed of if required. Holy Stitch! truly sets itself apart when it comes to creating unique sewing patterns.
SEWING PATTERN INFORMATION
The pattern is custom printed with all the necessary markings, such as cut lines, seam allowance, and gradelines, and is designed to be used with a an average of a 48-inch wide marker to maximize fabric usage. The pattern is updated with modern silhouettes and 3D patternmaking techniques, and includes a button fly and basic 5-pocket design. The sewing difficulty is medium, and the pattern includes angled corners to minimize thickness. The main difference is the boddy types it is designed from and the actual design into the pattern making of an actual jean rather than a trouser or pants.


 

The pattern is able to be customizable and comes in the customer's choice of PDF, DXF, or paper format. The pattern includes all the necessary pieces for making the corresponding product such as the waistband, belt loops, front and back pockets, fronts, backs and yokes. With the correct license you can directly contact the team or Julian, for assistance with any problems. Julian's expertise in patternmaking and design can be a valuable resource for those using the pattern. Connecting with other who use the pattern on the daily also adds valuable insight and assistance.


In addition to the pattern, it comes as a marker. The marker is factory ready, with all the necessary markings and indications for cutting, seam allowance, placement, and gradelines. The marker is printed on a 48-inch wide sheet, allowing for efficient use of fabric or paper. This saves time compared to taping together smaller sheets of paper, as is often done with other patterns.



Overall, the pattern and marker offer a high-quality, customizable solution for those looking to make your own jeans or use in production with a factory.
By purchasing any of our sewing patterns, you are acknowledging

the distinction between consumer and commercial patterns

. Consumer patterns are intended for personal use and creating one-off garments, while commercial patterns are intended for producing garments for sale. The use of a commercial pattern for producing garments for sale requires a separate licensing agreement.


By purchasing a consumer pattern from us, you are granted permission to use the pattern for creating

personal garments, gifts, and garments for charitable purposes

. Any other use, including but not limited to production for sale, commercial use, mass production, or distribution of the pattern or garments created from the pattern, is strictly prohibited without obtaining a separate licensing agreement.


We retain all rights to the pattern, including the right to prohibit any use that we determine to be in violation of our copyright and intellectual property rights. By purchasing our sewing pattern, you agree to use the pattern in accordance with these terms and to not engage in any unauthorized use of the pattern.



If you have any questions or would like to inquire about obtaining a commercial license for using our patterns for production for sale, please purchase one or contact us.